** Come to class online! Join me LIVE on Wednesday, March 29th, at 1pm U.S. Eastern Time (UTC -4). Explore the current class schedule. **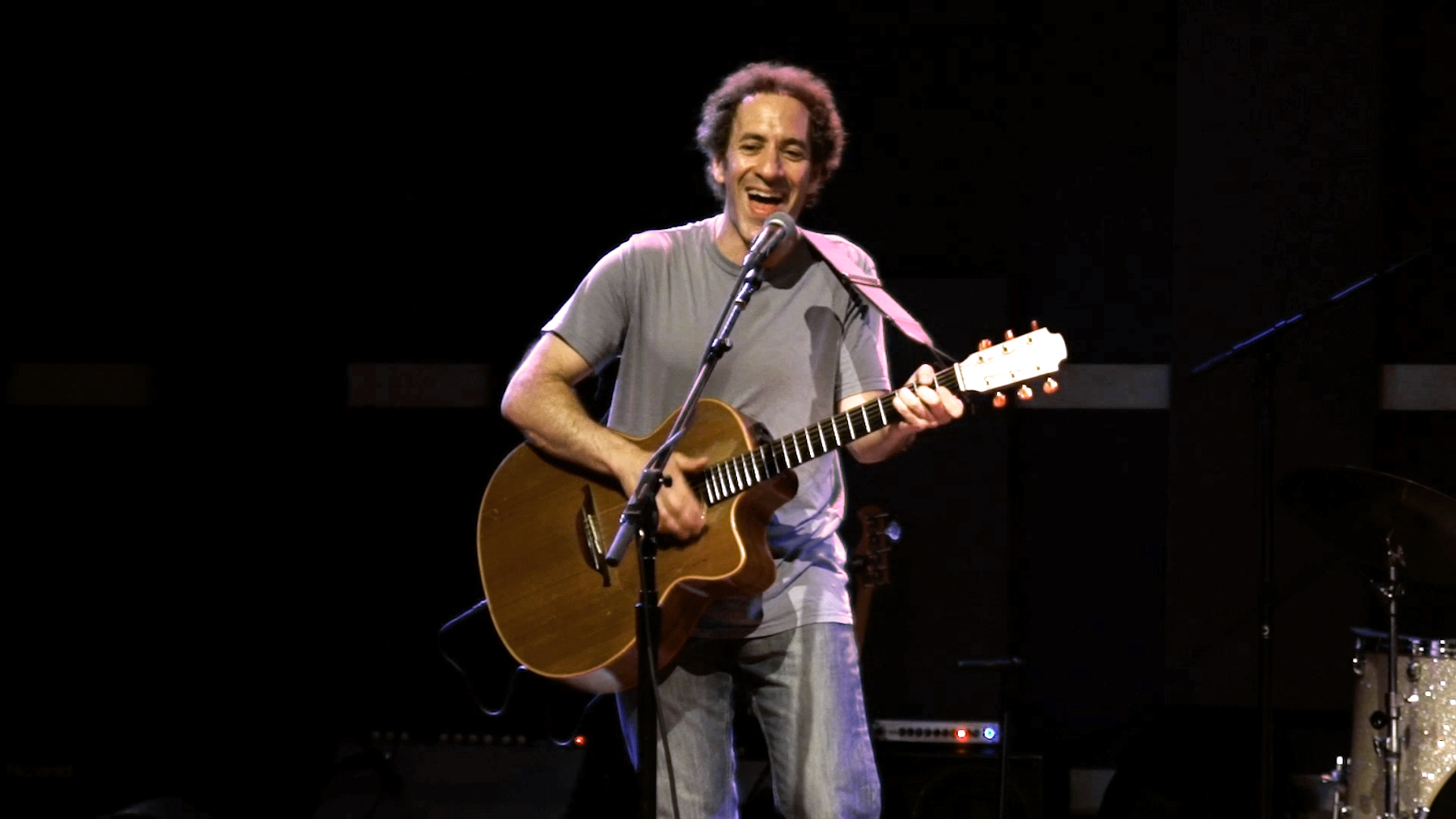 I'm Jay Sand, musician, children's music teacher and very proud dad of three daughters. I live in Philadelphia where I teach All Around This World global music and world cultures classes to children in my neighborhood. Because of this thing they call the Internet, I can also teach you and your kids anywhere!
"Connecting the Dots" is a creative cross-border exploration that guides you and your kids on a global journey, taking our lead from themes in international music. Each week we start in one region of the world, learn about an exciting feature of that region's music, then find that same feature in the music of other regions, though, ideally, in a different form.
— Latin America: "Africa, Meet Spain....": Music made from the collisions of European colonialism, enslavement of Africans and a healthy helping of indigenous people's songs.
-- Africa: "Work Work Work Work Work" Songs we sing "on the job" to help us get through the day.
-- South and Central Asia: "Manned Drones": Ommmmmmmm.
-- The Caribbean: "Calypso War, What is a Good For?" : Play-fighting with words, the calypso way.
-- Eastern Europe: "Accordion and On and On": A global obsession with the coolest instrument around.
-- East and Southeast Asia: "Hot to Trot": Finding genres of music in places you'd never expect.
-- West Asia and the Middle East: "String Theory": Violins everywhere!
-- Oceania and the Pacific Islands: "Hymns and Hers": Taking music from abroad and making it your own.
-- Western Europe: "The Whole World in Our Hands": Flamenco is only one example of very handy styles of dance.
-- U.S. and Canada : "All That Jazz": An international celebration of the groove.
No one will be turned away from All Around This World courses due to lack of funds. Discounts and scholarships are available! Check out the pricing section below for details. Bottom line: if you want to sing with me, we'll make it happen.
ENJOY!
**
HOW DOES THIS WORK? YOU decide the best balance for your family. If you would like to primarily learn through the "Connecting the Dots" course materials introduced on this page, enroll for the course through this site. Enjoy all the "Connecting the Dots" lessons any time!
When you enroll I'll be in touch to offer to sign you up for the Explore Everywhere "All Access Pass" e-mail list. When you join that list, each week I'll send you a Zoom login to access that week's livecast class. You are welcome to "come to class" each week to sing and dance with me. We may not be singing Connecting the Dots songs in our livecasts this season, but I guarantee fun.
Tuition details are on the registration page. Questions? Be in touch.