** Come to class!
Join me LIVE on
Saturday, August 7th
.
Explore
the upcoming class schedule
.
Or
,
register for classes
and get an e-mail each week with login details and VIP perks.
**


In the "Connecting the Dots" season of All Around This World classes we soar above national borders as we connect countries and cultures through the music they share.
We track the global trail of some of our favorite musical genres, investigate the unexpected ubiquity of some of our favorite instruments and, as in every season of All Around This World classes, we do some of our favorite things: sing! dance! sing some more! This season takes us everywhere:
— Latin America: Africa? Meet Spain. (And Portugal. And France.)–Africa's musical influence on "the New World."
— Africa: Work Work Work Work Work–"Work songs," starting in Africa and going everywhere.
— South and Central Asia: Manned Drone–Music class meets the drone
— The Caribbean: Calypso War…What is it Good For?–Two poets "fight" by turning a phrase
— Eastern Europe and the Baltics: AccordiOn and On and On–Why are there accordions everywhere?
— East and Southeast Asia: Hot-to-Trot (Korean Trot, Japanese Boogie Woogie, Sri Lankan Calypso, Finnish Tango and Bunny Hop)–When music appears in unexpected places.
— West Asia and the Middle East: String Theory–Actually, the violin rules the world.,
— Oceania and the Pacific Islands: Hymns and Hers–Music with a mission
— Western Europe and the Nordic Countries: The Whole World in Our Hands–From Flamenco clapping to "dancing with our hands."
— The U.S. and Canada: All That Jazz–Swing dancing rules the world.
No one will be turned away from All Around This World courses due to lack of funds. Discounts and scholarshiops are available! Check out the pricing secton below for details. Bottom line: if you want to sing with me, we'll make it happen.
ENJOY!!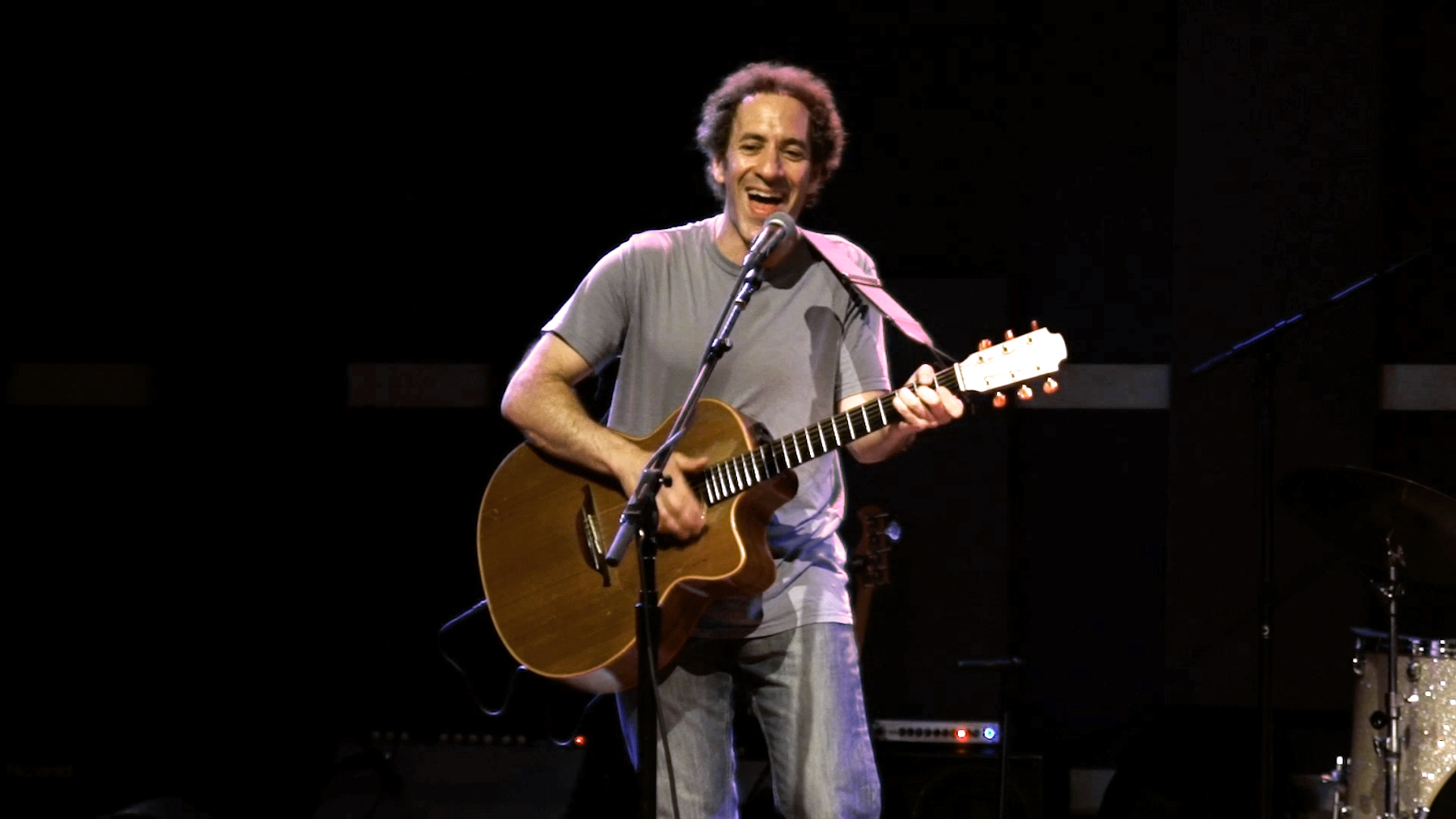 I'm Jay Sand, musician, children's music teacher and very proud dad of three daughters. I live in Philadelphia where I teach All Around This World global music and world cultures classes to children in my neighborhood. Because of this thing they call the Internet, I can also teach you and your kids anywhere!