** Come to class online! Join me LIVE on Wednesday, May 31st, at 1pm U.S. Eastern Time (UTC -4). Explore the current class schedule. **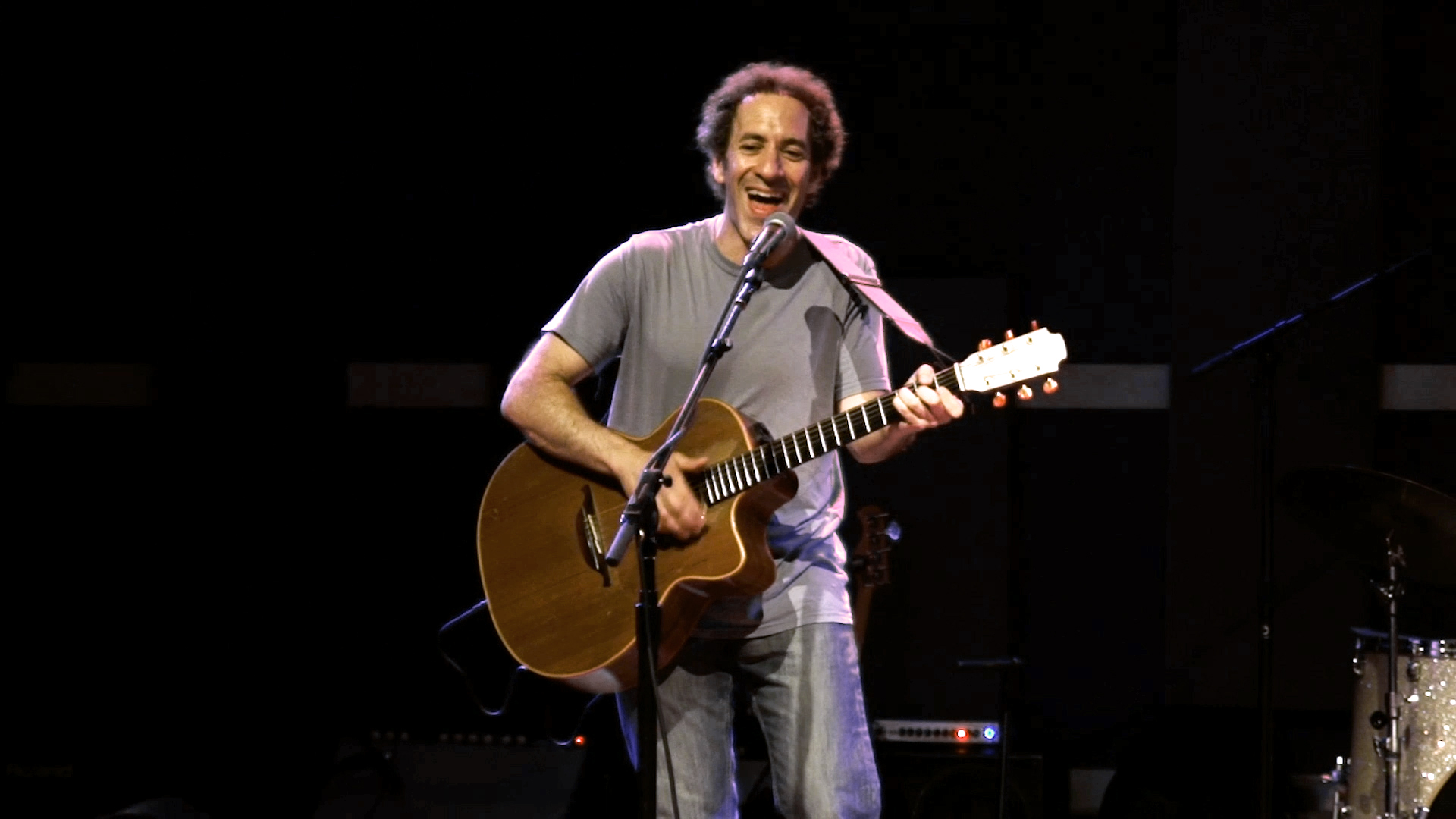 I'm Jay Sand, musician, children's music teacher and very proud dad of three daughters. I live in Philadelphia where I teach All Around This World global music and world cultures classes to children in my neighborhood. Because of this thing they call the Internet, I can also teach you and your kids anywhere!
While some Eastern European music developed in staid church settings, much literally began in the village square during weddings, festivals and other community celebrations where music was public, joyful and intended to make everybody dance. From the playful, often-mournful Indian-originated music of the Romani to awe-inspiring Balkan Brass, from tongue-in-cheek klezmer to rapid-fire, accordion-rific polka, from trance-like Bulgarian vocal ensembles to Islam-influenced Bosnian sevdalinkas, some Eastern European genres are just plain moving, while others are so rhythmically engaging that when you hear them, your body can't help but move.
In our lessons we visit:
— Russia: we join the Red Army and kick our legs up high while doing the kalinka.
— The Baltics: we join an imaginary Estonian chorus composed of 30,000 of our closet friends and also wrest our nations free from the Soviet Union by holding hands "the Baltic Way."
— Belarus: we search for the elusive fern flower during kupalle.
— Ukraine we and the Hutsuls do some wild dancing.
— Czechia/Poland: we get the excuse–and we'll take any–to polka.
— The Roma and the Jews : we depart from any specific artificial borders and meet the Roma and the Jews who live all over Eastern Europe–or used to–and always found a way to make music
— The Czech Republic we travel trough Czech history with the Plastic People of the Universe.
— Hungary we dance the csaradas, "The Tango of the East."
— Romania: we try the the tricky cadaneasca.
— The Balkans: we might not be able to make much sense of the complicated conflicts in the region, but at least we can all dance to Balkan Brass and wish each other a happy Vasilica.
— Bulgaria: we end our journey by getting married wedding as Bulgarians have for 500 years–with lots of traditions and asymmetrical dance.
No one will be turned away from All Around This World courses due to lack of funds. Discounts and scholarships are available! Check out the pricing secton below for details. Bottom line: if you want to sing with me, we'll make it happen.
ENJOY!!
**
HOW DOES THIS WORK? YOU decide the best balance for your family. If you would like to primarily learn through the "KIds Explore Eastern Europe" course materials introduced on this page, enroll for the course through this site. Enjoy all the "Kids Explore Eastern Europe" lessons any time!
When you enroll I'll be in touch to offer to sign you up for the Explore Everywhere "All Access Pass" e-mail list. When you join that list, each week I'll send you a Zoom login to access that week's livecast class. You are welcome to "come to class" each week to sing and dance with me. We may not be singing songs from Eastern Europe in our livecasts this season, but I guarantee fun.
Tuition details are on the registration page. Questions? Be in touch.