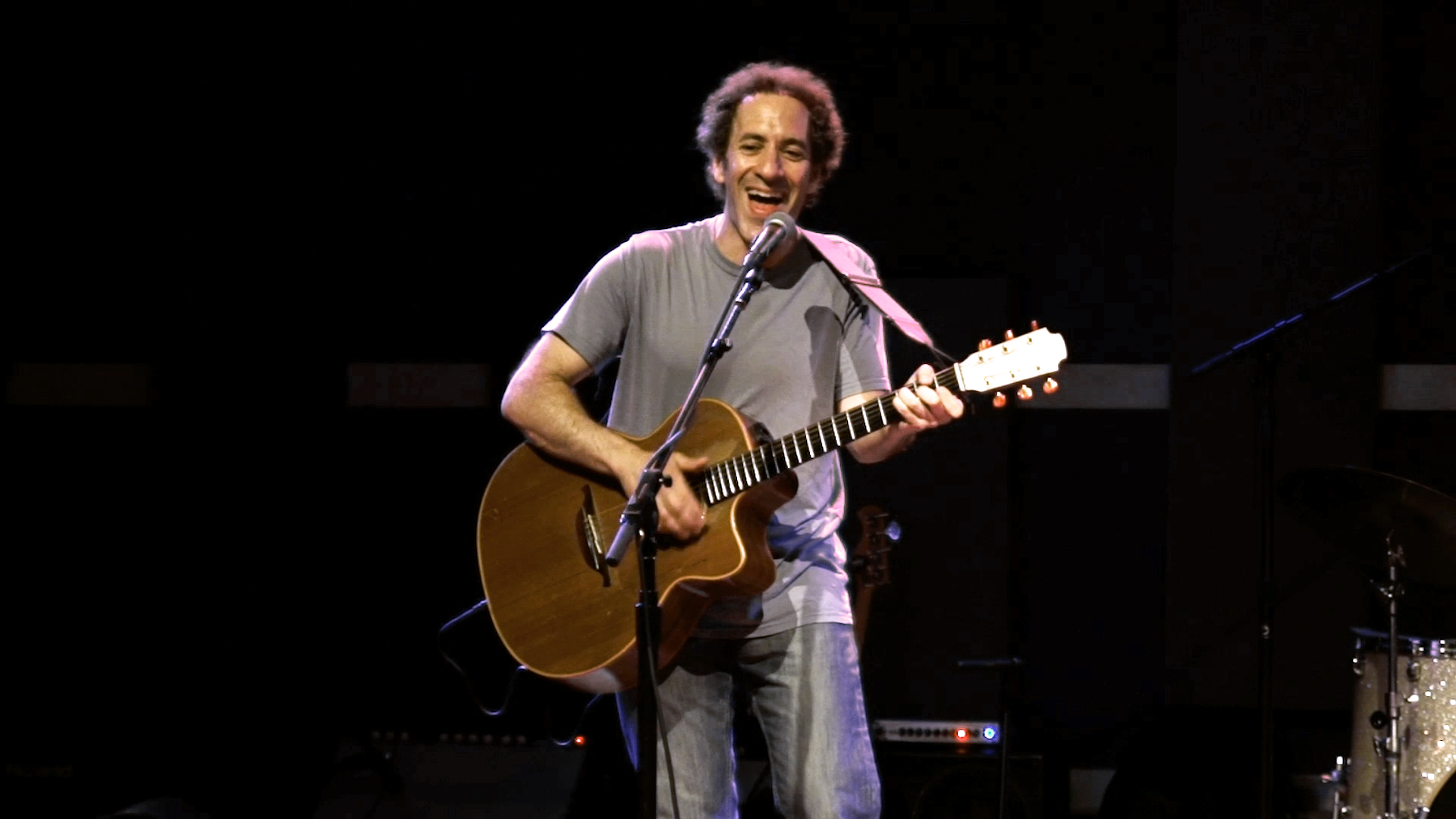 I'm Jay Sand, musician, children's music teacher and very proud dad of three daughters. I live in Philadelphia where I teach All Around This World global music and world cultures classes to children in my neighborhood. Because of this thing they call the Internet, I can also teach you and your kids anywhere!
"Kids Explore Africa" is All Around This World's engaging exploration of the African continent. In this course we will we sing stupendous songs and dive deep into dances from all over this unfathomable continent, from Cape Verde to Madagascar, the Gambia to Ethiopia, Algeria to South Africa. We sing in two dozen languages, drum rhythms aplenty and dance crazily enough to put a smile on the Ugandan king.
In our lessons we visit:
— Uganda: we flail our arms and legs and dance dance dance the Amagunju to try to please the Bagandan infant king.
— Ethiopia: we shake our shoulders, eskista-style.
— Zanzibar (Tanzania): we celebrate a Tanzanian version of Nowruz by celebrating Mwaka Kogwa, hitting each other with (imaginary) banana leaves to get a step ahead of all potential disagreements in the service of happy year.
— Algeria: we actually travel to Morocco all get married in the Atlast Mountains.
— Mali: we sing the praises of our children as if we were griots.
— Ghana: we dance to kpanlogo, staying balanced and strong, always low to the ground
— Nigeria: we speak all our kids' names in the language of the talking drum
.– The Congo: we shimmy and shake to the kwassa kwassa
— Zimbabwe: we feign holiness while dancing the mbende jarusarema
— South Africa: we stomp out secret messages with our gumboots.
No one will be turned away from All Around This World courses due to lack of funds. Discounts and scholarships are available! Check out the pricing secton below for details. Bottom line: if you want to sing with me, we'll make it happen.
ENJOY!
**
HOW DOES THIS WORK? YOU decide the best balance for your family. If you would like to primarily learn through the "KIds Explore Africa" course materials introduced on this page, enroll for the course through this site. Enjoy all the "Kids Explore Africa" lessons any time!
When you enroll I'll be in touch to offer to sign you up for the Explore Everywhere "All Access Pass" e-mail list. When you join that list, each week I'll send you a Zoom login to access that week's livecast class. You are welcome to "come to class" each week to sing and dance with me. We may not be singing songs from Africa in our livecasts this season, but I guarantee fun.
Tuition details are on the registration page. Questions? Be in touch.