** Come to class online! Join me LIVE on Wednesday, May 31st, at 1pm U.S. Eastern Time (UTC -4). Explore the current class schedule. **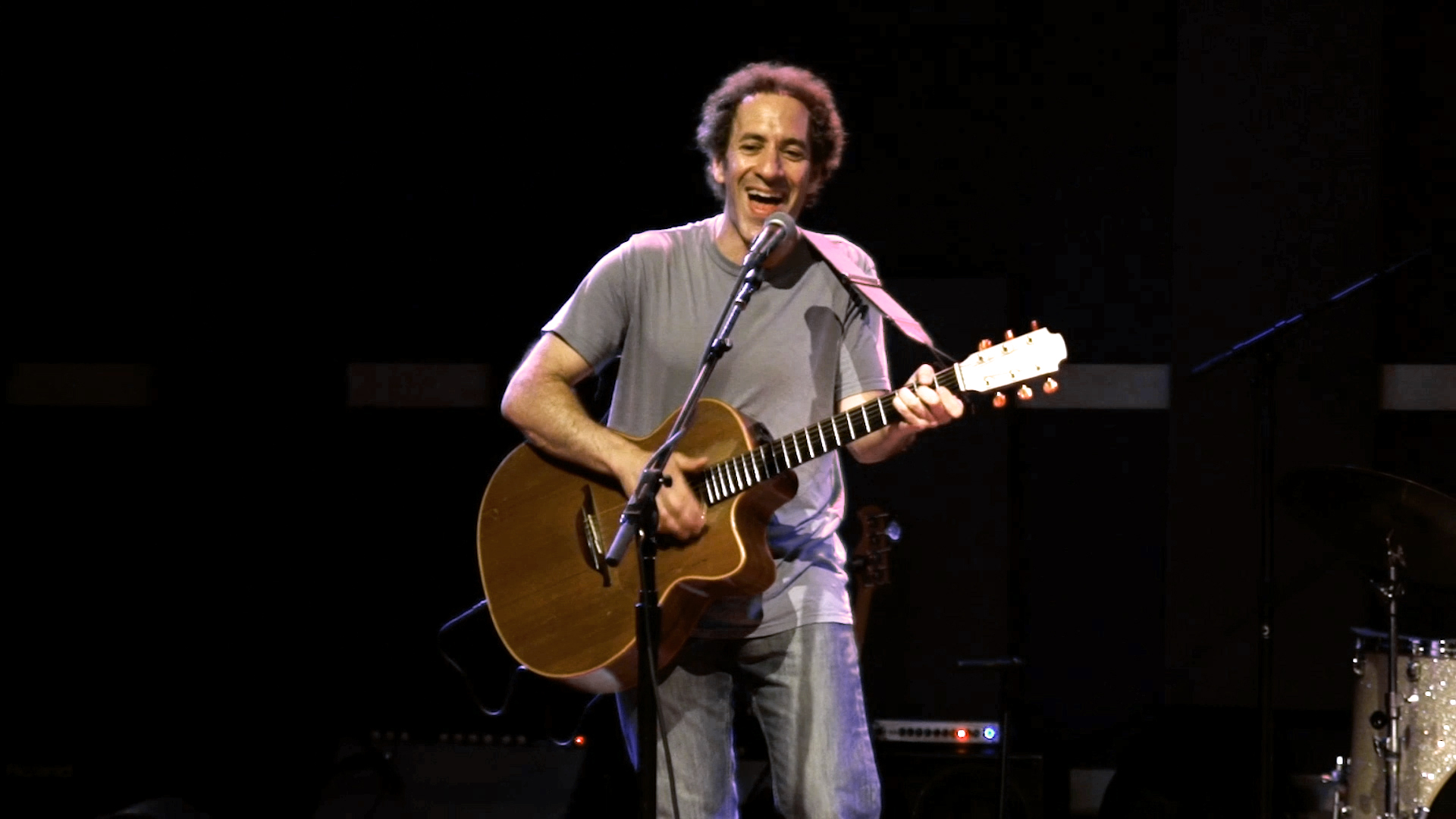 I'm Jay Sand, musician, children's music teacher and very proud dad of three daughters. I live in Philadelphia where I teach All Around This World global music and world cultures classes to children in my neighborhood. Because of this thing they call the Internet, I can also teach you and your kids anywhere!
In the "Everything is a Drum" season of All Around This World we dive headfirst into the rhythmic foundations that underlie this music, engaging with foundational rhythmic concepts–as much as once can possibly do in a music class with tiny kids!–to take us closer to the heart of the countries and cultures we aim to explore. This compulsion to appreciate, engage, and maybe even try to understand, takes takes a rhythmic journey that circles the globe. In our lessons we visit:
— Latin America: we dance samba and then flail through the air with the rhythms of capoeira
— Africa: some of us drum three beats and at the same time others drum two as we explore the wonders of polyrhythm.
— South and Central Asia: we learn to speak out the bols and beats, flummoxing our way through the verbal percussion language known as konnakol.
— The Caribbean: we meet the clave, both the 2-3 and the 3-2
— Eastern Europe and the Baltics: it's all about additive rhythms as make sense out of complex accumulations of 3s and 2s using pineaepples, apples and other syllabic fruit.
— East and Southeast Asia: we stand tall and scream "HAI!" as we proudly drum our big taiko drums.
— The U.S. and Canada: We bring back the best parts of 80's–there were some!–as we breakdance.
— West Asia and the Middle East: we meet doums and teks and Arabic rhythms
— Oceania and the Pacific Islands: we learn jaw-dropping Pacific rhythms and shake our hips to Tahitian Otea.
— Western Europe and the Nordic Countries: we hop, leap and jump as we do an Irish reel and jig.
No one will be turned away from All Around This World courses due to lack of funds. Discounts and scholarships are available! Check out the pricing secton below for details. Bottom line: if you want to sing with me, we'll make it happen.
**
HOW DOES THIS WORK? YOU decide the best balance for your family. If you would like to primarily learn through the "Everything is a Drum" course materials introduced on this page, enroll for the course through this site. Enjoy all the "Everything is a Drum" lessons any time!
When you enroll I'll be in touch to offer to sign you up for the Explore Everywhere "All Access Pass" e-mail list. When you join that list, each week I'll send you a Zoom login to access that week's livecast class. You are welcome to "come to class" each week to sing and dance with me. We may not be singing songs from the Everything is a Drum season in our live classes right now, but I guarantee fun.
Tuition details are on the registration page. Questions? Be in touch.