** Come to class online! Join me LIVE on Wednesday, March 29th, at 1pm U.S. Eastern Time (UTC -4). Explore the current class schedule. **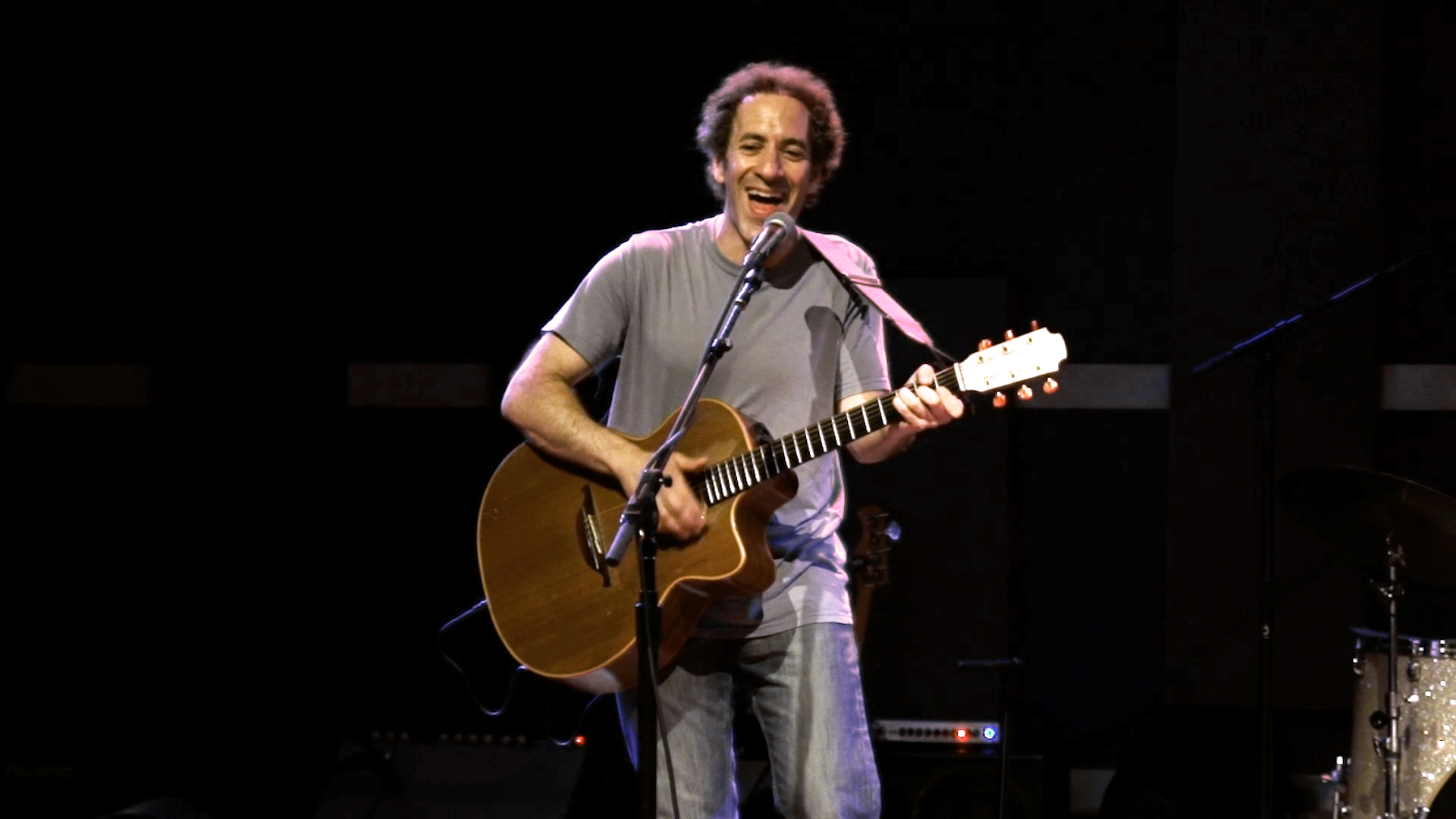 I'm Jay Sand, musician, children's music teacher and very proud dad of three daughters. I live in Philadelphia where I teach All Around This World global music and world cultures classes to children in my neighborhood. Because of this thing they call the Internet, I can also teach you and your kids anywhere!
Making music in Oceania and the Pacific Islands seems to be as natural as the burning hot sun, the beaming blue sky and storms that rise from the sea. In "Kids Explore Oceania and the Pacific Islands" we visit:
— Australia: we follow our songlines deep into the bush as we go on a walkabout.
— Papua New Guinea (Melanesia): we join the Huli Wigmen and emerge victorious in a traditional singsing.
— Fiji (Melanesia): we dance sitting down and tell a tale with our hands.
— New Caledonia (Melanesia): we swish our straw skirts as we dance the pilou.
— Kiribati (Micronesia): we climb high into the coconut trees to cut toddy, singing loudly as we do.
— Guam (Micronesia): we gorge on a big Guamanian buffet during a fiesta.
— Tahiti (Polynesia): we let our hips do the talking as we dance an o'tea.
— The Cook Islands (Polynesia): we become a church choir and sing miultipart harmony with 'imene tuki.
— Hawaii (Polynesia): we eat increasingly thick poi at a luau.
— New Zealand (Polynesia): we end our Pacific tour with a ferocious, intimidating and thoroughly enjoyable haka.
No one will be turned away from All Around This World courses due to lack of funds. Discounts and scholarships are available! Check out the pricing secton below for details. Bottom line: if you want to sing with me, we'll make it happen.
**
HOW DOES THIS WORK? YOU decide the best balance for your family. If you would like to primarily learn through the "KIds Explore Oceania and the Pacific Islands" course materials introduced on this page, enroll for the course through this site. Enjoy all the "Kids Explore Oceania and the Pacific Islands" lessons any time!
When you enroll I'll be in touch to offer to sign you up for the Explore Everywhere "All Access Pass" e-mail list. When you join that list, each week I'll send you a Zoom login to access that week's livecast class. You are welcome to "come to class" each week to sing and dance with me. We may not be singing songs from Oceania and the Pacific Islands in our livecasts this season, but I guarantee fun.
Tuition details are on the registration page. Questions? Be in touch.